airport assistance services
Toronto Airport Assistance (YYZ) offers the finest professional, personalized airport assistance for passengers in Toronto International Airport, both pre-scheduled and in emergencies. Our business to business (B2B) services also provides aircraft ground handling service for charters in Toronto International Airport. Toronto Pearson International Airport goes by many names—Lester B. Pearson International Airport, Toronto Pearson, Pearson Airport or Toronto Airport. For a comfortable journey at the airport, sign up with Toronto Airport Assistance—our expert will meet you at the airport toensure you skip the long lines and fast track to the terminal. The Toronto Airport Assistance provides a host of services for every need—wheelchair assistance, limousine service, medical aid, and assistance for the elderly and disabled passengers. The Airport Assistance also offers privacy and private airport transfer for VIPs, celebrities, and CEOs.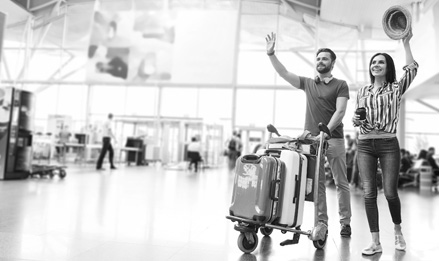 WHAT WE OFFER
We offer services that get you in and out the airport in minutes, personal concierge at any airport in the world, and any sort of assistance at the airport. These services assures you do not have to wait in long lines, feel lost at major airports, or lose out on special services that you can avail to suit your requirements. Travel the way that you deserve to—in Comfort.
HASSLE FREE DEPARTURE
Get from the driveway to the boarding gate fast and smoothly
Meet & Greet

Fast Track - Security

Priority Check In

Lounge Access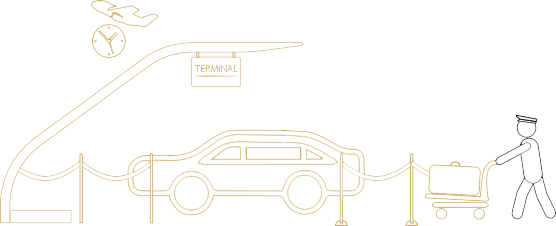 EXPEDITED ARRIVAL
Our airport concierge assist you to exit the airport quickly and efficiently.
Fast Track - Immigration & Customs

VIP Concierge

Baggage Assistance

Limousine Services
SMOOTH TRANSFER
Never miss a flight even with a small window of time for transfer
Gate-To-Gate Service

Lounge Access

Expedite Transfer from Terminal

Meet and Assist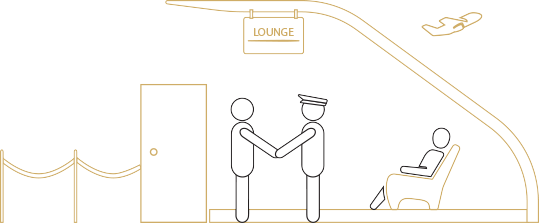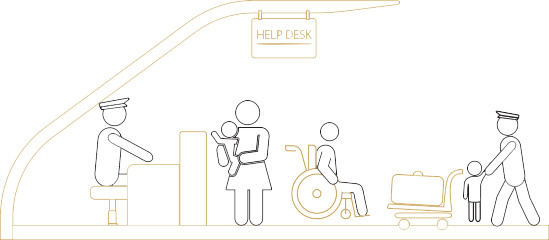 SPECIAL NEEDS
We guarantee an efficient and tireless experience, no matter your circumstance.
Safety Assistance

Mobility and Health-Related Service

Unaccompanied Minor Service

Traveling With Infants
testimonials



EXCELLENT ARRIVAL SERVICE AT CHENNAI
I would like to place on record the excellent airport assistance provided by Murgency team at Chennai airport. My mother travelled alone from Dubai to Chennai on 8th Sept16 by Emirates flight. She was provided very good assistance on arrival at Chennai airport. I recommend Murgency for airport assistance services in India & abroad.
Dharmarajan - India



Possibly The Best Service
Better than i could have dreamed! Possibly the best service .. Were there on time, helped me throughtout the huge dubai airport, in all the visa processing.. I didn't need to do or worry for anything.. Thank you MUrgency Airport Assistance.
Hamid Aruba



On Time Services
We used the services of this company for a meeting/wire at the Miami airport. Everything was great and in time 😄 Thank you very much 😄 😄
Анастасия



A Wonderful Setup
Thank you to the MUrgency team for the professional help offered to our mother-in-law, who was traveling alone to Ahmedabad (India). She is not proficient with air travel, has a hearing problem and speaks Gujarati and Hindi. So, for her tansit at Abu Dhabi, MUrgency arranged a Hindi speaking greeter, which was much appreciated. Hats off to the MUrgency team for updating us along the way and informing us of the delayed flight.
Kirit - from Tanzania



The Service In Brussels Was Amazing
Alexandra picked me up from the plane door - drove me to a lounge where I waited while my passport was stamped and cleared customs and my bags were picked up. The lounge had food, showers and wifi and was a gorgeous space. She then walked me to the train station and helped me buy a ticket to my next destination. It was quick, painless and so easy and I would definitely recommend this service to anyone.
Richards Sarah



A Highly Recommended Service
I have used Murgency services twice. I was travelling with my 82 year old father and as I suspected the Chinese airports are large, time consuming and daunting. MUrgency's services were a life saver. They were efficient in communication, and everything went smoothly from the airport door or tarmac, access to the VIP lounge to assist with luggage and delivery to your hotel door. They helped with the language problem and quickly got done with the processes. A highly recommended service.
Karen - Australia



They Were So Genuinely Kind And Getting Through Customs Was A Breeze
Had a fabulous experience with MU Airport Assistance. I would highly recommend them to anyone wanting a professional full-service assistance. They were so genuinely kind and getting through customs was a breeze a very streamlined process.
Jodi - Australia
WHO CAN AVAIL THIS SERVICES
We are a one stop airport assistance and concierge service that is available to all passengers regardless of class. We provide a stress free journey to business travelers looking for a smooth experience, or individuals with disabilities who can now fly with ease.

FAMILY/INDIVIDUALS
Airport assistance for regular passengers, mom traveling alone with kids, large groups, or travelers with special needs.

BUSINESS EXECUTIVES AND VIPS
Airport services for celebrities, business travelers, sports personalities, corporate groups, diplomats or politicians.

JET OWNERS
Ground handling services are available for private jets, medical flights, and charter flights.